Everyone remembers the Shake Weight: the exercise equipment that we know doesn't work because, if it did, all teenage boys would be ripped. But what if you're not into that kind of… thing? Or, perhaps, you're elderly and are more comfortable exercising with your walker? I give to you, The Rack. Enjoy a few screen shots with my commentary.
Look at this beauty… Hurrycane eat your heart out.
First and foremost, it's a walker. And believe me, after a workout with this baby, you'll be glad you had it! That guy using it? He's like 83!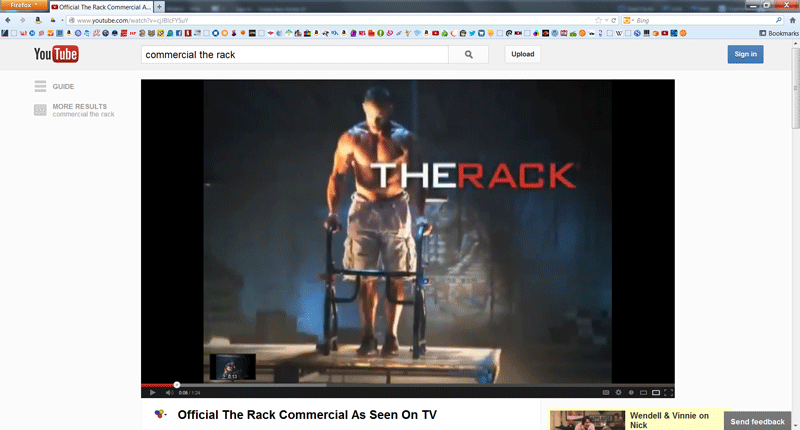 But The Rack does more than that! It can also help you lay down on the floor!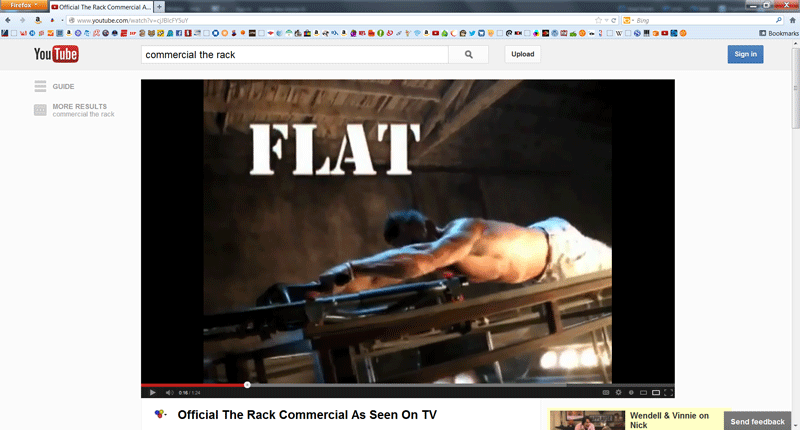 Since it's laying on the floor, you can also stand on that mo-fo! It's great for pretending you're a frog, or practicing your squatting technique in preparation for your next camping trip.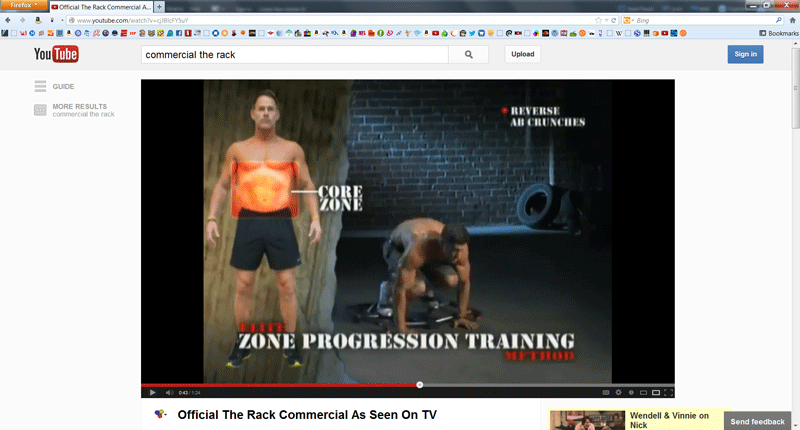 Tired of having it on the floor? You can pick that shit UP!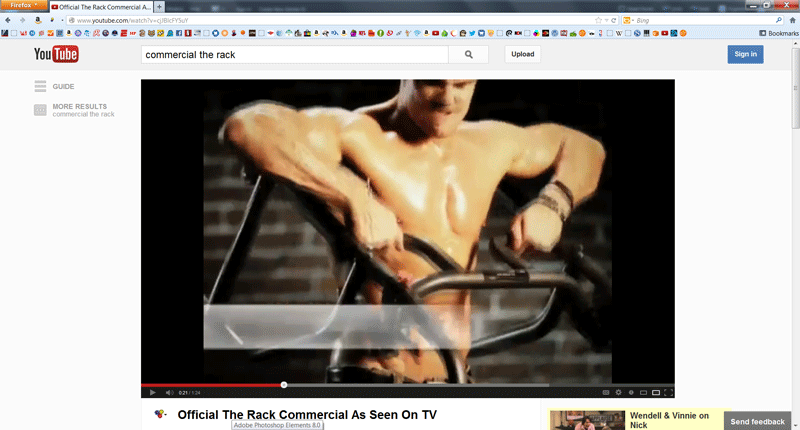 Like picking it up? Well, you can pick it up EVEN MORE!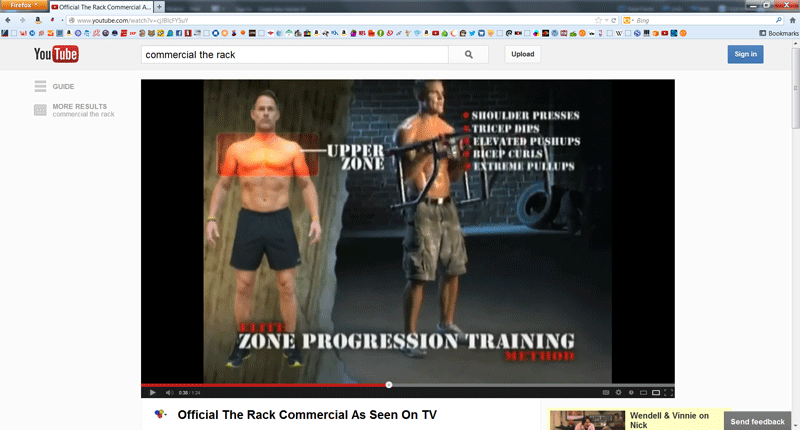 And MORE!?!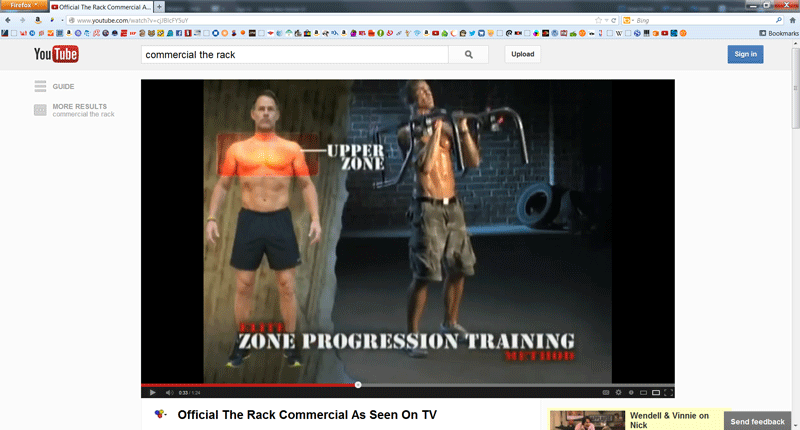 Expend a lot of energy picking up your walker? Well, you can put that shit down, too!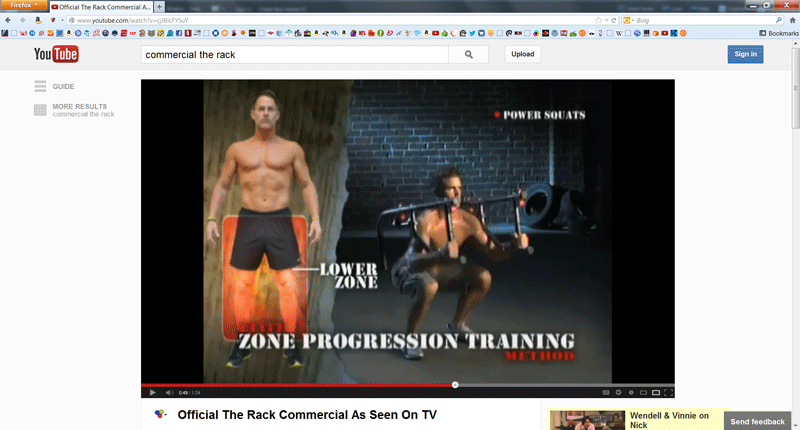 But your exercise isn't done yet, you can even WALK OVER IT! Holy Shit!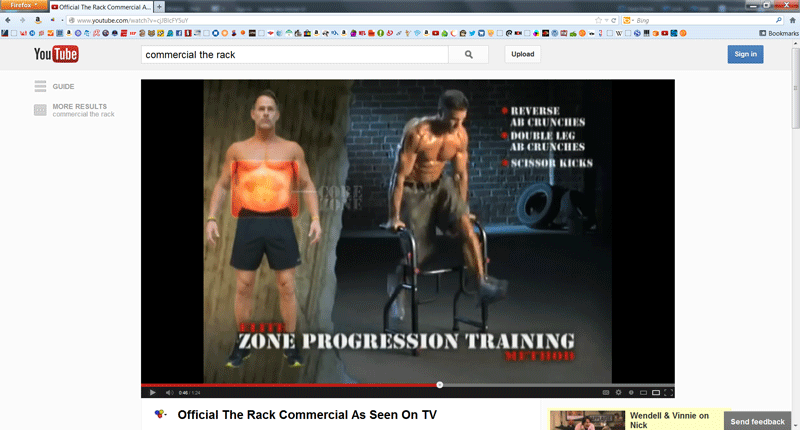 You can check out the video here.