It's Monday, so that means images. But this Monday also means a site update so minor, you probably won't notice (at least I hope you don't). Since I don't have the time or energy to become an html master (or even a novice), I use a WordPress theme so aPlateOfGrapes.com doesn't look like the site was designed by… well, me. I have a few minor quibbles with the theme, so I just use the editor to make it look all purdy (well, to me anyway). Unfortunately, every time there is an update to the theme (few times a year), it overwrites all the adjustments I've made in html. One piece in particular, the header, always seems to cause me fits so I wrote myself a little note to remind myself what to do when this happens and, once I finished, I thought it was worth sharing:
How to remove space at top of website
 Curse loudly because this is effing annoying. Do you really need the site to look just so? No one notices and you'll save yourself 15-20 minutes of frustration.
Inspect elements to be removed
Open editor
Go to header.php
Save header.php copy into .txt file because, if you don't, shit will break horribly
Delete shit until it looks right
If you need to add space add as many <br/> line breaks as necessary. For example:
<br/>
<br/>
<br/>
<br/>
 Think twice about updating site in the future.
OK, on to the images…
You'll recall a while back the Cookie Monster I spotted in an area butcher shop. Well, looks like another meat department has upped the ante: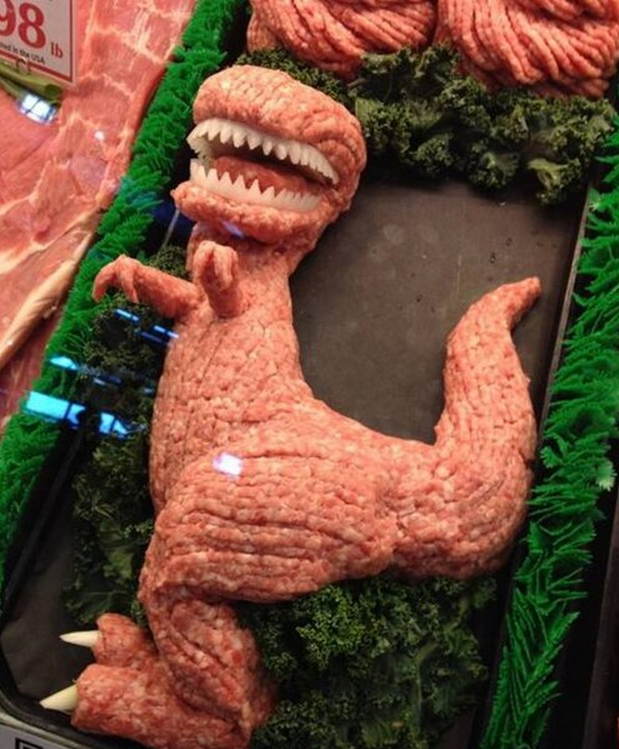 I think it's worth noting that this could also be a skinned baby theropod (thank you Dinosaur Train).
Next, is something I've seen many times at my in-law's camp. I think you'll find this cake logo oddly familiar: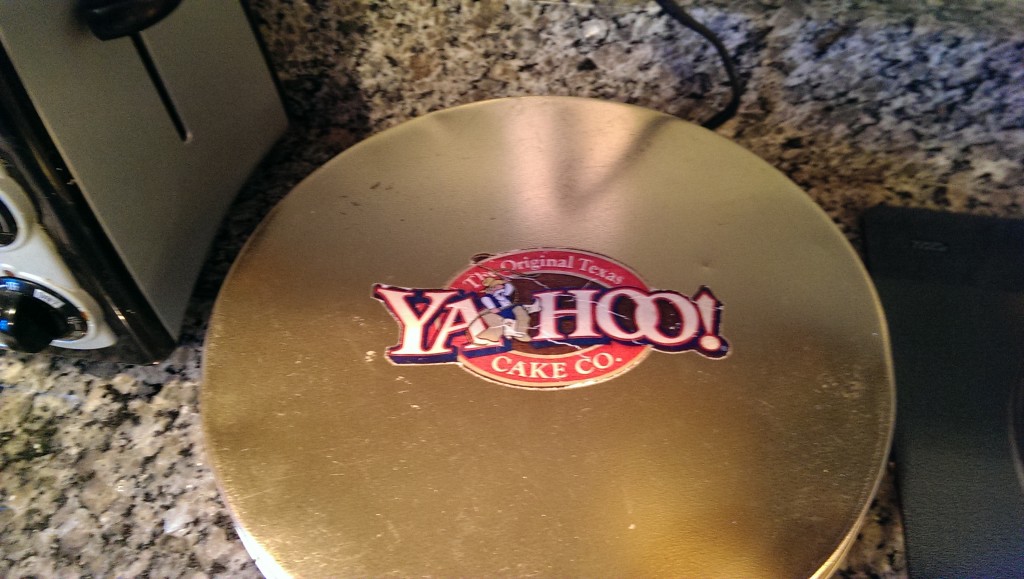 This thing looks old, so I'm sure they predate the other Yahoo!. (Not sure if I needed to put the period after the exclamation since it's part of their logo, but I don't have my Chicago Manual of Style handy). Turns out The Original Texas Cake Co. still exists and they make all many of cakes. Including one that looks like Texas.