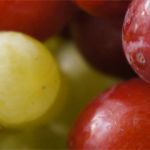 No, not the band. I know I posted about W.A.S.P. and Ratt a week or so ago, but that was an aberration. No, this post is about sites with names curiously similar to aPlateOfGrapes.com.
First up is a website called GrapesAndSmallPlates.com. Lucky for them they're focused on local wineries and restaurants and not actual grapes on actual plates, or we'd have a good ol' fashioned throw down.
It seems grape themed sites are cropping up all over the place. Case in point, GrapeAndPlate.com. They appear to be another wine centric site, so I guess they'll be spared my wrath…
Finally, we have FunnyGrapes.webs.com. Although the site does have grapes, it isn't very funny. It's just a a picture of some grapes… what's up with that?